Halloween Pumpkins Polaroid Easel Frames (25 Pack)
Lightweight smooth finish card stock
Holds 3-1/2 x 3-1/2 Polaroid 600, 667, 668 and Spectra prints (Will not hold 300)
Three-panel construction folds to create easel frame
Side-load construction
25 easel frames per pack
Envelopes available separately
Manufacturer Item# PF6633

Please note: Due to the low overstock price of this item these easel frames are non-returnable.

Product Reviews:
Write a Review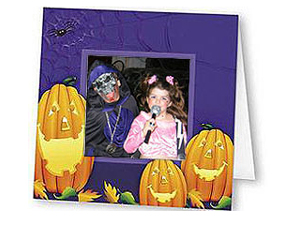 Enlarge Image


Catalog# T-PF6633


Regular Price: $15.00

Sale Price:

10 packs or more at $3.76 each


20 packs or more at $3.56 each


40 packs or more at $3.36 each



Below Cost While Supplies Last!

Availability: Non-Imprinted Ground orders usually ship in 2-3 business days.